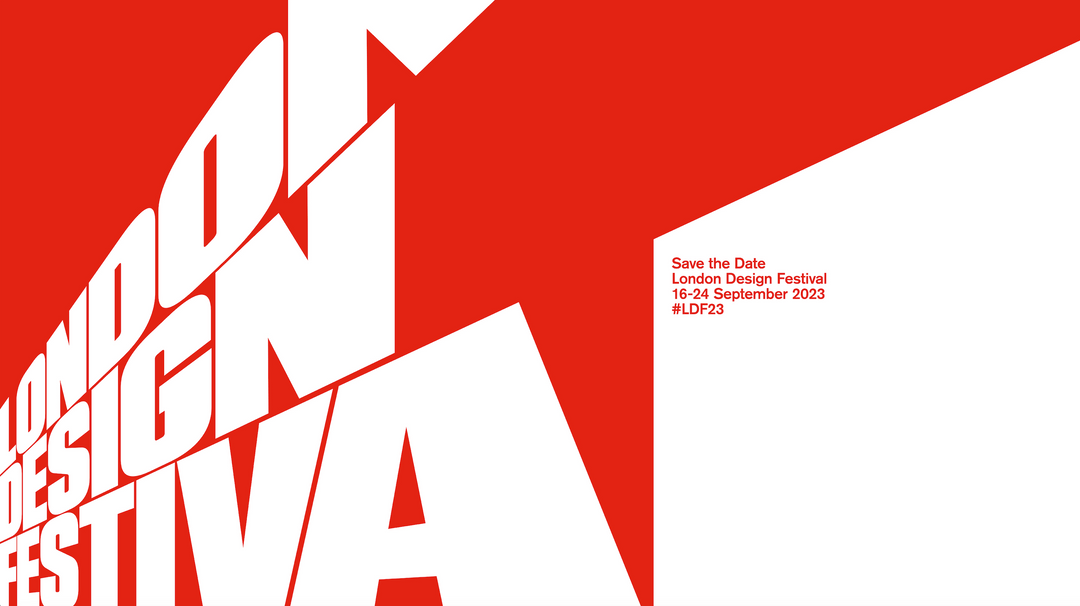 Posted on
---
London Design Festival is just around the corner, and we're really proud to be a part of the brilliant Battersea Design District, in which there are lots of things to see and do - exhibitions, workshops, activities and talks! To celebrate the best of Battersea design, we've made a list of our Top 5 things going on in Battersea during the festival.
6. Luca Bosani x Hypha Studios x LDF
This creative installation brings us into an alternate reality where Boscani casts himself as a private investigator. Specialising in shoe art and performance, Boscani's LDF offering is different to anything you've ever seen before. 
See the LDF listing at this link.
 5. London's New Immersive Concert Hall: A Venue For The Future
From the London Design Festival website: 
"World Heart Beat Embassy Gardens presents an unmissable glimpse into its state-of-the-art building and its immersive acoustic technology - D&B soundscape. With technology not seen yet in Europe, D&B soundscape provides an unparalleled audience experience and a distinctive asset to the London arts ecology. 
The event will comprise presentations from World Heart Beat's founder and directors, the chief Architect of the project, Rory Aitkenhead ARB RIBA, director of architectural practice ra, and the sound system creator; the world-leading D&B audiotechnik (as used by Brian Eno and Björk)."
If you're interested in music this is a must see! Click here for more information.

 4. Activating the Low Line: Allies & Morrison with Wandsworth & Lambeth Councils
Photo credit: London Design Festival listing
From the LDF listing: "Once abandoned to industry, the unique Victorian viaduct running through the heart of Battersea to Vauxhall now presents a new opportunity for Wandsworth Council and Lambeth Council to work together to open up vibrant public spaces.
In a celebration of local heritage and culture, historic and hidden arches could be brought to life with new business and community spaces alongside walking routes and leisure activities. Building on the successes of the neighbouring Southwark Low Line, the arches are envisaged as a new place to support a wide range of activities. Join the architects to hear how reimagining the 250 arches that make up this Victorian low line could provide residents, local workers and visitors with a new way to experience this exciting part of London."
See this link for more information.
 3. Art and Architecture Walking Tour of Battersea Nine Elms
"Discover iconic architecture and public works of art in Battersea Nine Elms. The area has attracted illustrious architects, institutions and businesses. It is also the home and workplace of people since before the project, and of those who moved here because of it. We will explore the history, future and lived experience of the area through art and architecture. Crossing the newly opened Arch 42, we will take a walk around the US Embassy. From there, we will see the floating village of Nine Elms that has witnessed the city grow around it. Finally, a walk down Happy Street to one of the icons of industrial Britain - Battersea Power Station. Along the way, we will see sculptures and artworks in public spaces. The experience will transform our neighbourhood into a gallery. Bring your camera or sketch book and let the city inspire you!" - London Design Festival listing
2. The Preciousness of Superfluous things in the space - Ceramic Craft and Artistic Pottery
Image credit: Metculture Ltd
This exhibition is an ode to the beauty of functional pottery. We can't wait to see it!
Click here to see more.
1. Rug Tufting Workshop at Tufting London
And of course, don't forget to visit us at Tufting London - we're open as usual throughout London Design Festival! Make the rug of your dreams at our Nine Elms workshop. See our listing here, or book directly with us on our website.
Quick links
Contact
tuftinglondon@gmail.com
Tel: 07490193538
Landline: 02077206574
Locations
Nine Elms
Unit A, 10 Hebden Place
London, SW8 2FR
.
Shoreditch Pop-Up
Rich Mix Streetside
35-47 Bethnal Green Road
London E1 6LA