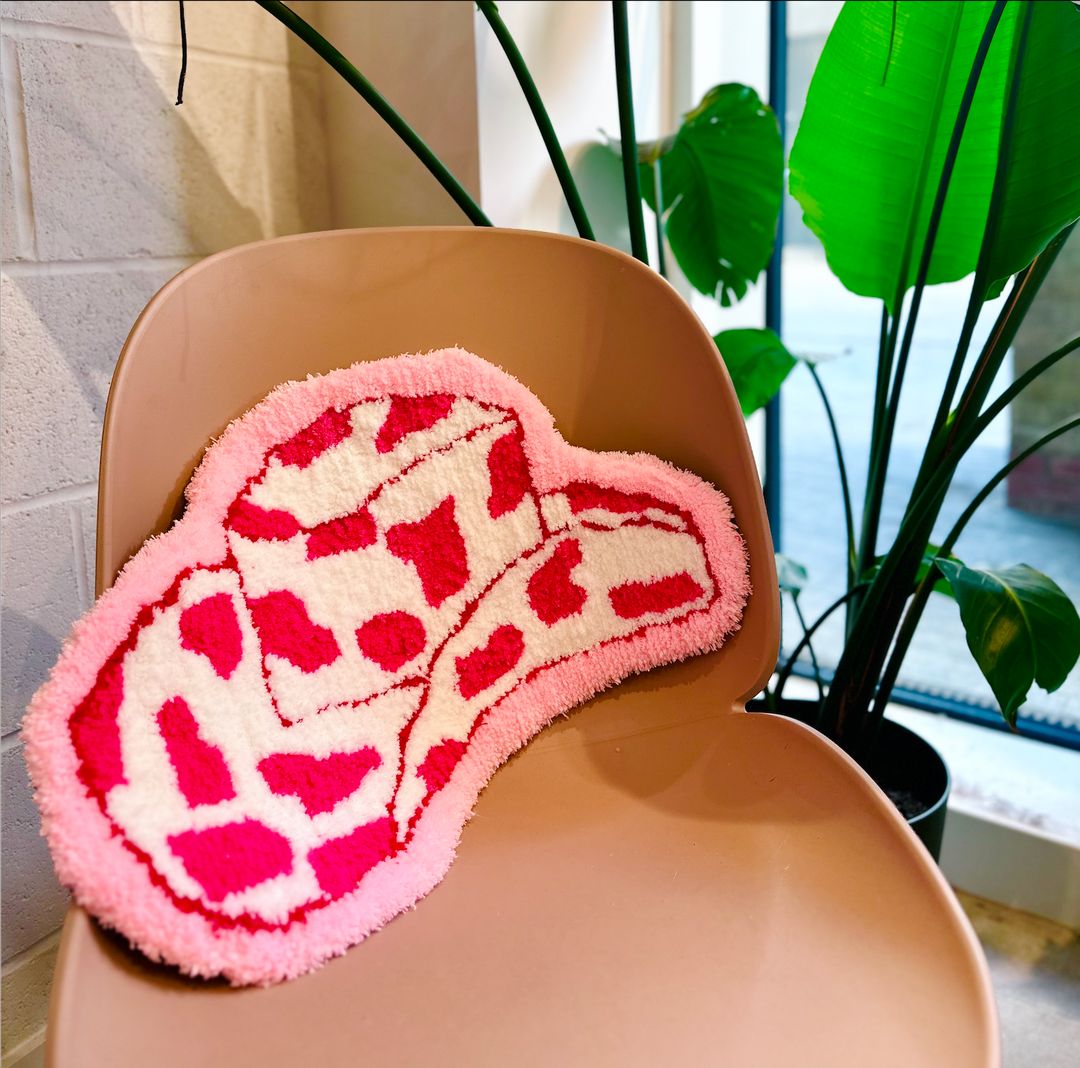 Posted on
---
Looking for the perfect Christmas gift? We've got you! Give someone the chance to make THIS
or THIS
or even THIS
at a Tufting London workshop! 
Here are the top 5 reasons why a rug tufting workshop is the very best gift you could give this Christmas!
5. It is completely unique
Every rug is handmade by you, which means that no two rugs are ever the same!
4. It's an activity AND a physical gift
Not only do you get to learn a new skill and experience a workshop in our lovely studio, but you get to leave with the best souvenir ever!
3. It's super popular right now
Chances are whoever you are buying for will have seen us alllll over their TikTok. You'll be fulfilling a wish they might not even know they had yet!
2.It can be a gift for you too
Book for 2+ tufters and you'll get a discount at checkout, which means you can come along too! The gift of time together and a rug - perfection!
1. It's perfect for anyone
Crafty or not, our workshops are brilliant for anyone from beginners to seasoned artists, because they allow everyone to express their creativity!
Book your workshops here, or shop for a gift card here!
Quick links
Contact
tuftinglondon@gmail.com
Tel: 07490193538
Landline: 02077206574
Locations
Nine Elms
Unit A, 10 Hebden Place
London, SW8 2FR
.
Shoreditch Pop-Up
Rich Mix Streetside
35-47 Bethnal Green Road
London E1 6LA